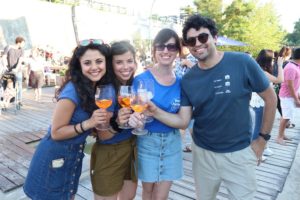 True Italian is a real network that aims to preserve authentic Italian restaurants in Germany through its brand, as well as a number of other initiatives and events held throughout the year.
Our 5 main events:
True Italian Pasta Week:
The first edition in Berlin was in 2018, still today it is very well known and appreciated.
From tagliatelle to orecchiette, trying some gnocchi and ravioli too: for a whole week several restaurants offer every kind of pasta you can ever dream of.  All the restaurants offer two particular pasta dishes, combining them with a good glass of wine, a Spritz or a soft drink for a fixed and effective price.
True Italian Pizza Week in Germany:
We launched the first edition in 2017, and since then it's been growing, reaching all Germany!
Hundreds of new and creative types of pizzas to taste and enjoy for a whole week. Two different pizzas in every participating restaurant, always served with a Spritz, a glass of wine or soft drink for a small fixed price.
Berlin Ice Cream Week:
This event was created in 2020 and despite the Covid-19 pandemic it turned out very good, with 10.000 ice cream scoops sold.
Crazy experimental ice cream flavours and lots of participants: this is the Berlin Ice Cream Week. Each ice cream shop offers 1 scoop of a special flavour for just 1 euro, to let everyone try delicious handcrafted creations.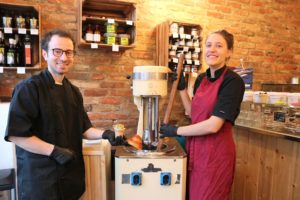 72 hrs true Italian food festival (Berlin & Hamburg):
We created this event back in 2016 and after the second edition we decided to expand our horizons and bring it to Hamburg. The aperitivo festival!
A whole 72 hrs weekend to try the best Italian regional cuisine in the city. A small portion of a regional specialty to be tasted together with a Spritz, a glass of wine or a soft drink at a little fixed price. The offer is available for 72 hours in the participating restaurants.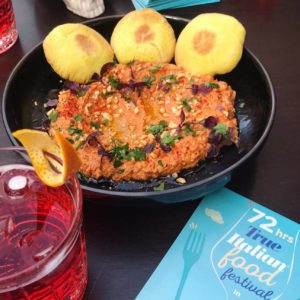 Italian street food festival:
Since 2018 we have been rocking Berlin with this summer fest!
The best Italian food trucks and stands share their specialties with all the Berliners for a whole weekend, along the Spree river, surrounded by music. A must!
We are constantly evolving and creating new events, managing events commissioned by big Italian brands and we always look for new cooperations!
If you are interested in promoting your brand with us, please send us an email: marketing@berlinitaliancommunication.com