4th – 10th April 2019
More than 25 pizzerias, one week, one fixed price: True Italian Pizza Week Berlin is a celebration of the best and authentic pizzas in Berlin.
Margherita, marinara, napoletana, capricciosa, quattro stagioni, ham and mushrooms, vegetarian: no matter what's on the top, pizza is the proper symbol of the Italian cuisine. True Italian Pizza Week Berlin aims to honour one of the symbols of the Italian gastronomic culture with a special initiative involving the best pizzerias in the German capital.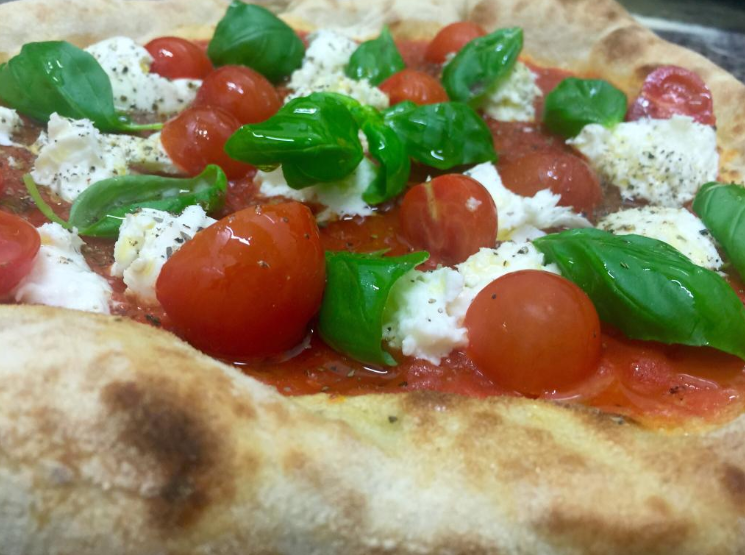 The event
True Italian Pizza Week Berlin will take place from April 4th to 10th in all participating restaurants. Here you can ask for the event menu: you will have the chance to taste authentic Italian pizza (choosing between two kinds – vegetarian options available) and match it with a beer or soft drink paying just 10€. Following in the footsteps of the other True Italian events, the event wants to promote the variety and excellence of genuine Italian food in Berlin.

The map
During True Italian Pizza Week's 7-day festival, Berliners will be provided with a city metro map in which the stations are replaced by the pizzerias taking part with their pizza offer. Furthermore, the map can still be used after the event: the True Italian selection of the best Italian pizzerias in Berlin can be useful for those interested in trying the wide Italian gastronomic offer in the city at anytime of the year. The map will be available in all participating restaurants and in our office in Gryphiusstr. 23 in Friedrichshain.
What makes a pizza "True Italian"?
First thing first, pizza is a healthy food. If pizza is made following the Italian tradition, it is prepared with a certain amount of yeast and it has many hours of rising time (from 9 to, in certain cases, 72 hours). If after eating a pizza you feel very thirsty or bloating, it means that there was too much yeast or the dough has not risen enough. Unfortunately it's not possible to understand it from the flavour, it's just a matter of digestibility. A True Italian pizza is light, tasty and made with high quality products only. This is the principle of every restaurant involved in the True Italian Pizza Week.
True Italian Pizza Week
4th – 10th April 2019