Berlin Ice Cream Week
19-25 March 2020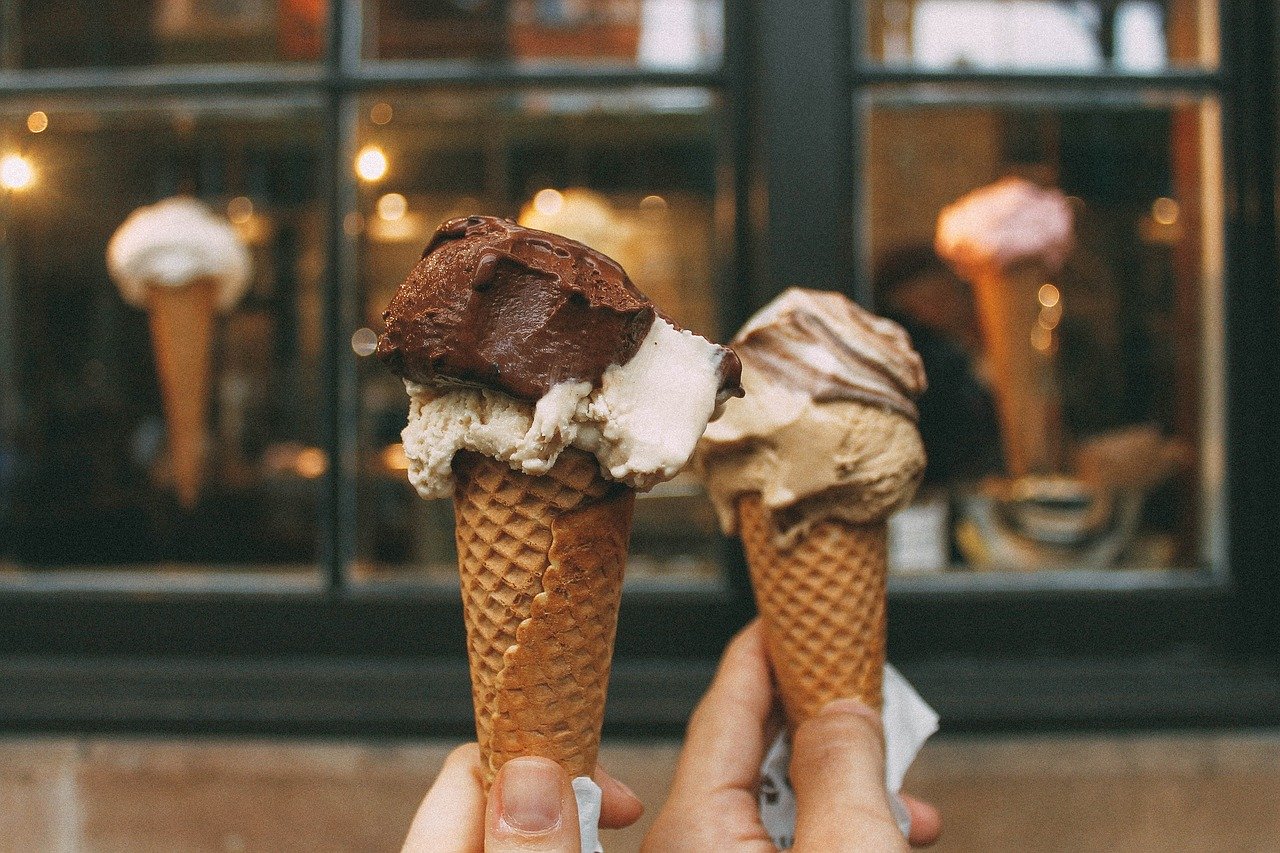 One week, twenty of the best Berlin ice-cream shops and twenty special flavours for just 1 €. We are talking about the Berlin Ice Cream Week, the first festival dedicated to the best artisanal "gelatai" of the city.
🔷 How does it work? 🔷
For 7 days you will find a representative flavour, especially created for the event, in every selected ice cream shop. Your duty? Go there and enjoy it for just 1 €!
🍧🍨🍦
Then if you are also one of those who like posting food pics on social networks, please do it!
Berlin Ice Cream Week is, indeed, also a contest with two prizes: a quality one (yes, there will be a lucky jury who will try all the 20 flavours) and a more social media friendly one, where you can post your pictures and try to win a special prize for the best photo!
Come and discover new places and new flavours you might have never heard of 😎
📌 WHEN: from Thursday, March 19th until Wednesday, March 25th
📌 WHERE: at around 20 of the best ice cream shops in Berlin
📌 WHAT: 1€ for a special ice cream flavour in each place
The event is organized by Berlin Italian Communication and True Italian to celebrate the European Gelato Day, embracing and supporting the intent to recognize the value of artisanal gelato.
*🇮🇹*
Una settimana, 20 delle migliori gelaterie di Berlino e 20 gusti speciali a solo 1 €. Stiamo parlando della Berlin Ice Cream Week, il primo festival dedicato al vero gelato artigianale a Berlino!
🔷 Come funziona? 🔷
Per una settimana troverai un gusto speciale, creato appositamente per l'evento, in ogni gelateria partecipante a solo 1€. Il tuo dovere? Cercare di assaggiarne il più possibile!
🍧🍨🍦
Se poi hai voglia di fotografare il tuo gusto, sentiti libero di farlo e condividere la foto su Instagram!
L'evento prevede infatti anche due contest: uno premierà il gusto più buono ed originale grazie ad una giuria prestabilita, mentre il secondo premierà il miglior post con la fotografia del vostro gelato!
Vieni a scoprire nuovi posti e nuove gelaterie di cui non hai mai sentito parlare 😎
📌 QUANDO: da giovedì 19 a mercoledì 25 marzo
📌 DOVE: in circa 20 delle migliori gelaterie di Berlino
📌 COSA: 1€ per un gusto speciale di gelato in ogni gelateria
L'evento è organizzato da Berlin Italian Communication e True Italian per celebrare la Giornata Europea del Gelato, supportando l'intento di riconoscere e dare valore al vero gelato.
*🇩🇪*
Eine Woche, 20 der besten Eisdielen Berlins und 20 spezielle Eisgeschmäcke für 1 €. Wir sprechen von der Berlin Ice Cream Week, das erste Berlin Festival für handwerkliches Eis.
🔷 Wie funktioniert es? 🔷
Eine Woche lang werden einige der besten Eisdielen Berlins eine besondere Eissorte, die extra für das Event kreiert wurde, für nur 1€ anbieten. Dein Ziel? So viele wie möglich zu kosten!
🍧🍨🍦
Wenn du dann dein Eis fotografieren möchtest, poste das Foto auf dein Instagram-Profil! Dieses Mal gibt es sogar zwei unterschiedliche Wettbewerben: Erst einen qualitativen Preis (Eine Jury wird den leckersten und kreativsten Geschmack prämieren) und dann ein Instagram-Contest für das schönste Foto.
Worauf wartest du? Komm und entdeck neue Lokale und Eissorte, die du noch nicht kennst 😎
📌 WENN: vom Donnerstag 19. März bis zum Mittwoch 25. März
📌 WO: in ca. der 20 besten Eisdielen Berlins
📌 WAS: 1€ für eine besondere Eissorte in jeder Eisdiele
Das Event wird von Berlin Italian Communication und True Italian veranstaltet, um den Europäischen Tag des Eises zu feiern. Unser Ziel ist, die Kultur des echten Gelato zu fördern und verbreiten.