Behind an apparently simple menu, Fabbrica del Gusto has a few equals when it comes to attention for ingredients and method of preparation
Entering and ordering at Fabbrica del Gusto in Berlin means having already decided to step back in time. Since when the management of this historical Italian restaurant has changed at the beginning of 2018, it is easy to experience those delicate tastes and flavours which belong to everyone's childhood. Stefano, the restaurant's manager, and Luca, head chef, want to offer a typical "trattoria" menu. This means large portions in addition to constant attention to quality of ingredients and to methods of food preparation. Fabbrica del gusto is bringing to Berlin the traditional Italian cousine, successfully balancing tradition and modernity in the young and dynamic Prenzlauer Berg. The restaurant goes against the grain: thanks to the ambitious caring for details, to which the customers might not pay as much attention as in a gourmet restaurant, Fabbrica del gusto stands out from the crowd.
Read the article in Italian here.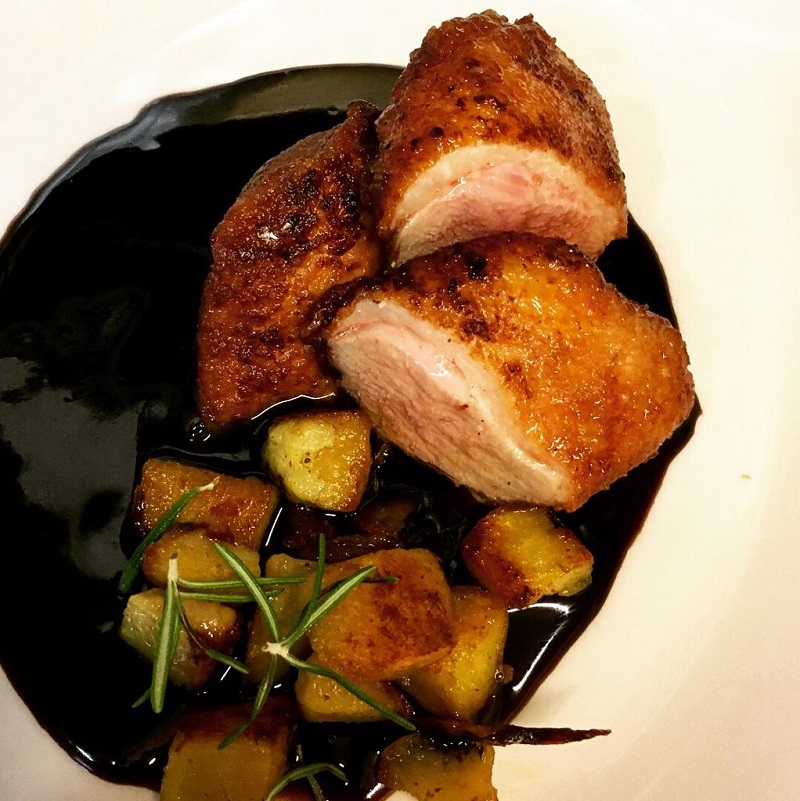 The real Italian tradition meets sophistication of techniques and excellent ingredients.
"What we offer here at Fabbrica del Gusto is a menu for a night out with family or friends, large portions and a friendly environment. Unpretentiously and without trying to emulate famous chefs, we prepare traditional Italian specialties, paying attention to a large set of details. Even though these tricks of the trade are not always clear and obvious to the eyes of the customer when the final product is ready, they still make the difference: even behind the easiest dishes, study and ability play a significant role. Special "tricks" which give a certain sophistication to Italian "carbonara" are various: eggs are slow cooked (at 64° for 45 minutes), pasteurised egg cream is used and then lightened with parmigiano (instead of pecorino) and, in the end, excellent Sardinian guanciale is added. It could be that only regional products are used or that behind every recipe lies a detailed preparation: what is sure is that these factors determine the high quality of our menu. Another example is our veal steak, arriving from the region of Brandeburg. The meat is "sealed" and cooked at a controlled temperature, to break the fibre. Right after, the meat is grilled, or pan roasted. This one is a simple dish too, but its tastiness comes from quality of ingredients and techniques used for the preparation.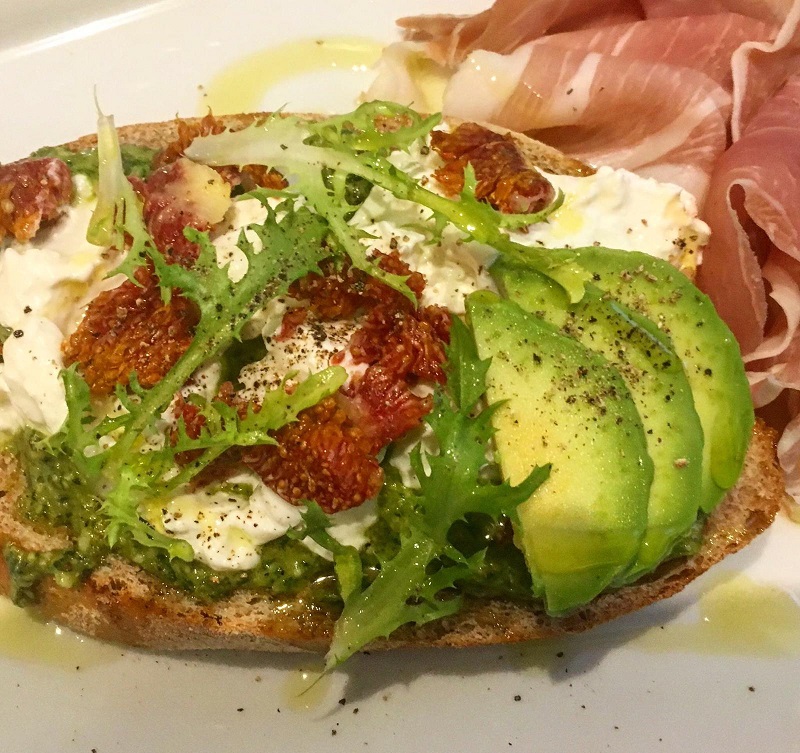 "Our greatest satisfaction is seeing clients going out from the restaurant smiling and with their belly full, after a stressful day. The most appreciated dishes are for sure carbonara and ragout, but also grilled fish, which is not so common in Berlin. Our best calling card is the basket of home baked bread which we offered to every table. The basket contains white and integral bread, carasau bread (a flat and dry type of bread from Sardinia), grissini, both integral and flavoured with rosemary. Clients are largely Italian, but there are also tourists and German people living close to the restaurant, who can appreciate authentic Italian cousine and our "trattoria-size" portions. What is important for us is to create a pleasing environment, and the greatest satisfaction is to watch grumpy customers starting to smile and walking out with full stomachs. We always hope to offer something to make the night pleasant to those people who had a stressful day at work. We also aim to transmit to people the study behind the specialties and their quality.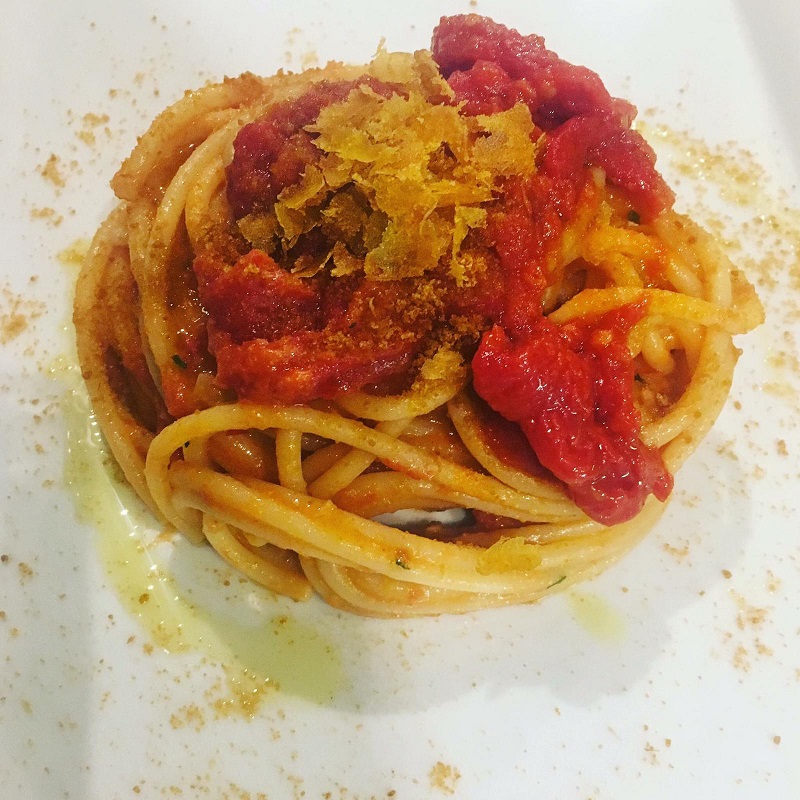 Stefano and Luca, united by their passion for Italian cousine
Arrived in Berlin 4 years ago, Stefano and Luca (the manager and the head chef of the restaurant) share the passion for cousine and the desire to offer something way different from those "fake Italians" and their all-look-alike" menus. "I was lucky to grow up bilingual, attending the German school in Rome and that made it easier for me to move to Germany for work", states Stefano. "I had my first experience in gastronomy when I was 13: I was working as a waiter at Campo dei Fiori to pay for my summer holydays. I pushed my passion for cousine forward, stepping from waiter to bartender, and from bartender to bar manager, working in the kitchen and managing for a while a bistrot. In 2014 I decided to shut down my restaurant and to move to Berlin for a fresh start. Roma was no longer giving me the right inputs to keep my passion alive. The more I worked, the more I realised that it was never enough: Roma is a city that will make you turn crazy. Too many roman restaurateurs have decided to adjust their activities to tourists and to aim to increase incomes, caring less and less about the quality. In Berlin it is different, what I am doing is giving me more satisfaction and I am receiving more feedbacks from customers. Daily life here is easier too".
Chef Luca, who comes from the province of Oristano (Sardinia), had many experiences in kitchens. After that, he joined Stefano in this project, betting everything on quality and food authenticity. "During these 25 years, I had different experiences within gastronomy. I was one of the firsts to try molecular gastronomy during the '90 in Sardinia, to experiment with ostrich and kangaroo meat. I always had the desire to stand out from the crowd and, at the same time, to evolve. Today, I stand for a return to the way things used to be, to traditional cousine, but with a new optic, which pays attention to technique and fanciness. In Stefano I saw a person with whom I could share a strong passion: among the Italian restaurateurs in Berlin, he and I are the last romantics".

Sunday brunch
"With our Sunday brunch menu we aimed to keep that Italian spirit, which identifies us. We gave up on international cousine to make room for specialties such as focaccia with mortadella, or "mortazza", to put it in Roman, or caprese salad with fresh basil, parmigiana, caponata, eggs and tomatoes with guanciale. We always cook with fresh and simple ingredients from Italian tradition. What makes Sunday brunch at Fabbrica del Gusto so special is serving hot dishes to tables. For every brunch we offer a choice between four specialties, which are not served on the buffet. On the contrary, we serve them at the table, to guarantee maximum quality and to avoid overcooking on the buffet. Our "Italian brunch" is, in the end, somewhere in between buffet brunch and a lunch serve to the table, for only 15€.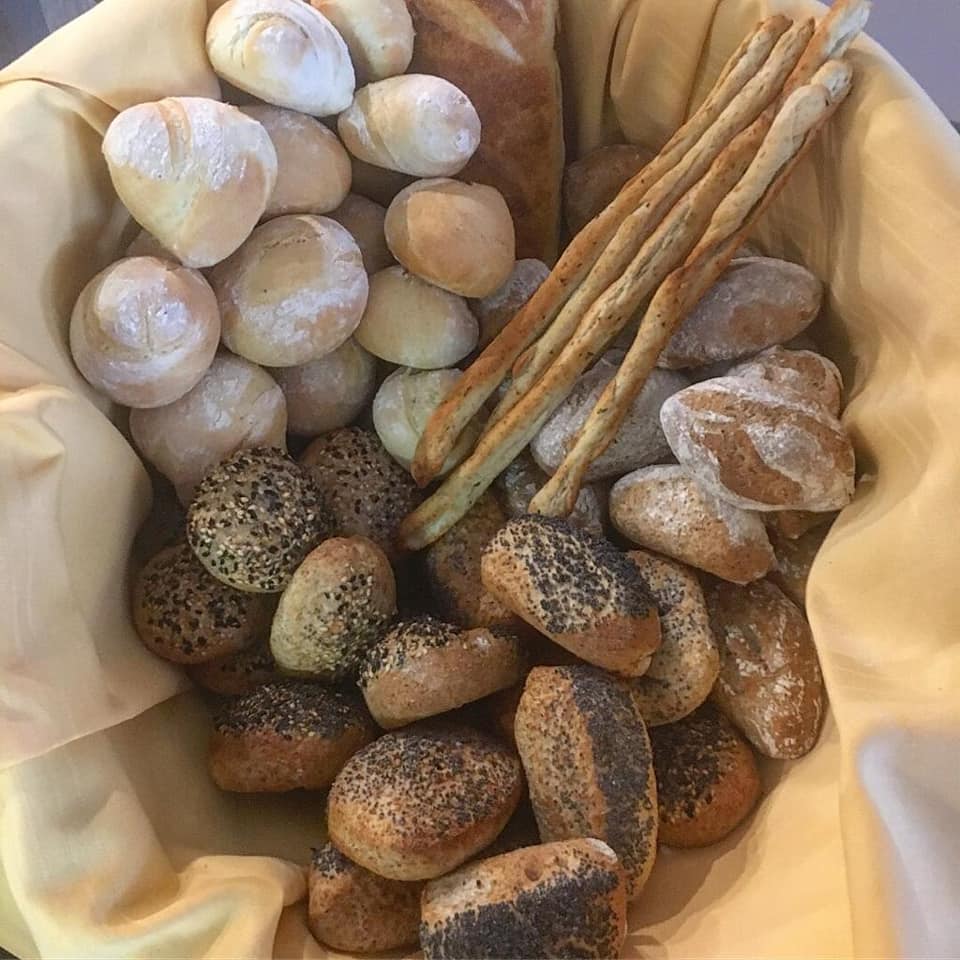 Music, courses and tasting
Our philosophy is a 360° gastronomy. Fabbrica del Gusto is not simply a restaurant such as the others: we organise music nights and courses for children. We are also working on some workshops to pass over to the costumers the techniques behind every dish. On Fridays and Saturdays live music plays, from De Andrè's songs to experimental blues and jazz. A German-Italian lady of the neighbourhood organises courses for children: one to learn Italian language and one to learn tarantella. The idea would be to organise tasting sessions of wine, spumante and grappa. We are not only focused on cousine: our goal is to unite people trough food and give to everyone a positive experience".
La Fabbrica del gusto
Pappelallee 36, 10437 Berlin
Tel: 030 41474960
Open Monday-Wednesday 11.30-23, Thursday-Sunday 11.30-00
Sunday brunch 11-15 (price 15€)
Translation edited by Euridice Comuzzi